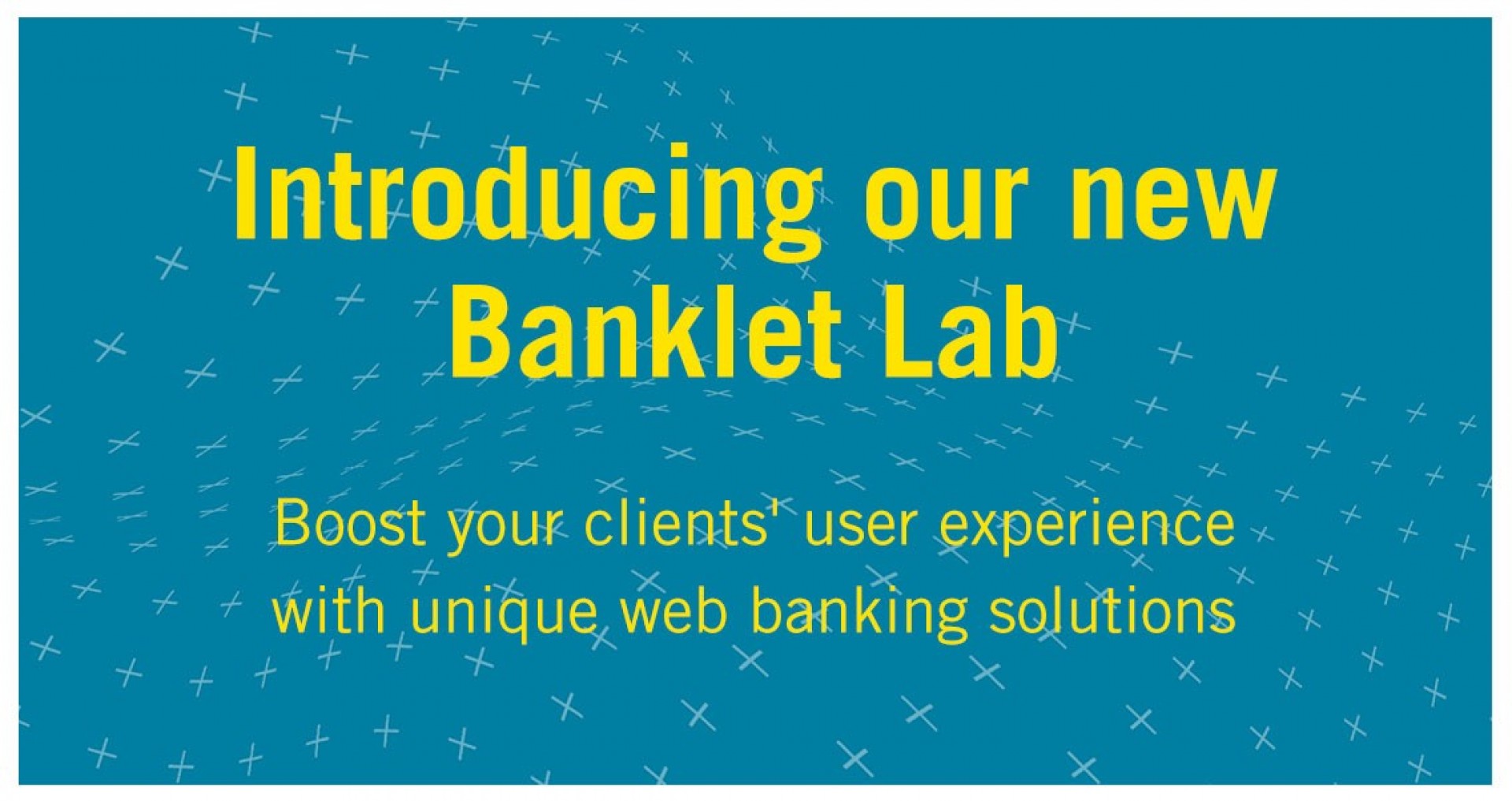 Introducing the Banklet Lab
April 5, 2022. Knowledge Lab is proud to announce its new Banklet Lab. But what do we mean by that? This article describes this new and exciting value proposition.
What is a "Banklet"?
A Banklet is a concept related to Avaloq's Web Banking product. It reflects a modular component that implements a specific functionality or building block of the overall web banking solution. The term Banklet is derived from bank and portlet. The latter are pluggable user interface software components managed and displayed in a web portal. Avaloq delivers a rich set of Banklets that their customers can orchestrate to assemble their individualised web banking portal.
The above mentioned Avaloq product Banklets cover many of the general web banking topics. Also, these Banklets offer some customisation parameters that allow banks to adapt the functionality and the look&feel to a certain degree.
However, web banking portals are an essential communication channel between a bank and their clients. Therefore, genuinely individual solutions for aspects related to the core competencies of a bank are a key USP. Just adapting a few customisation parameters will not do the job. For these needs, the Avaloq Web Banking product supports the integration of custom Banklets that can seamlessly interact with Avaloq's product Banklets.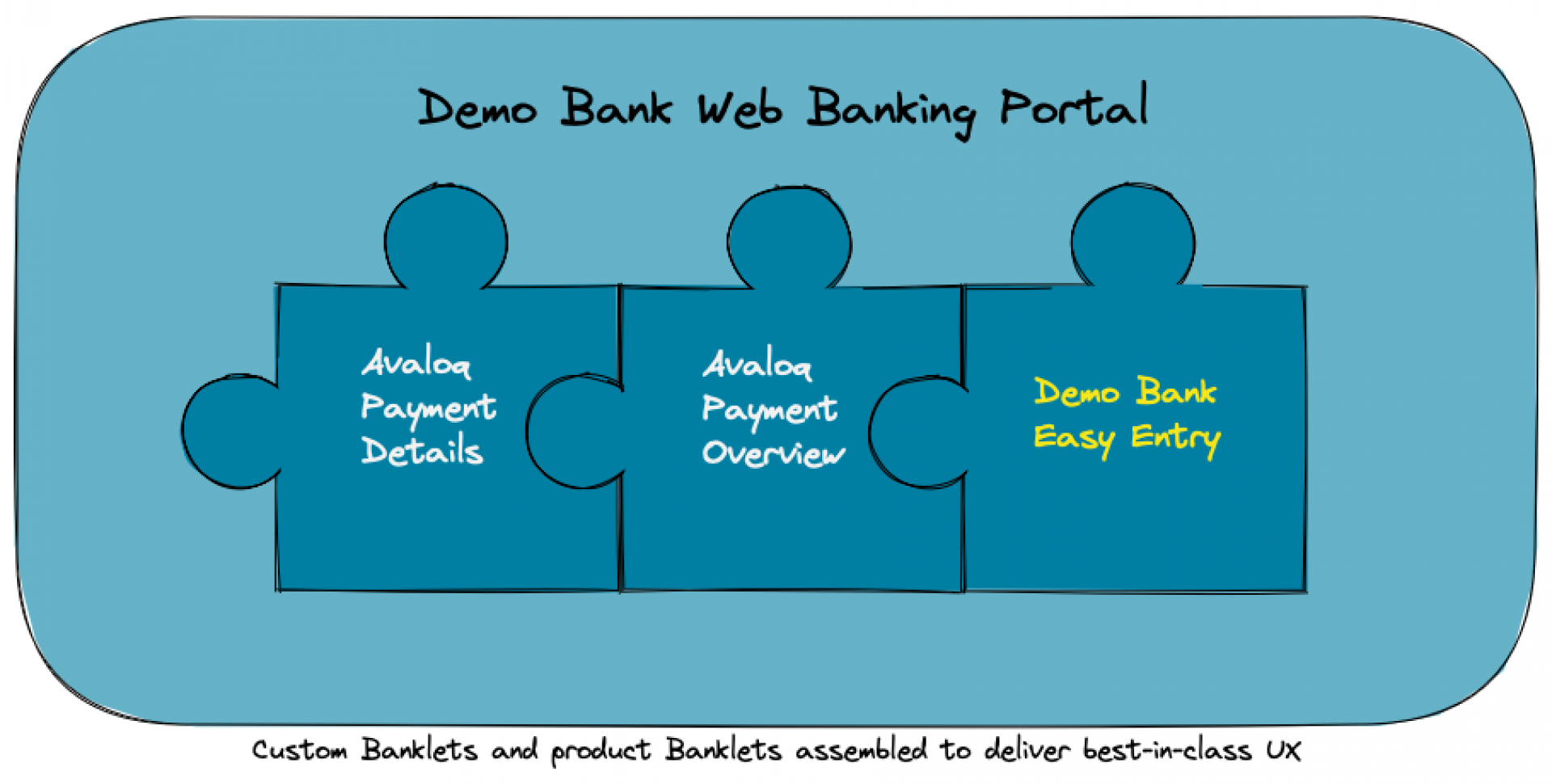 Boost the potential of your web banking portal
The possibility to develop custom Banklets is an exciting concept that can significantly improve the client's user experience when interacting with their banks. It unlocks the potential of many use cases that can be added or individualised in a web banking portal. Some examples may include:
Highly individualised wealth dashboards.
Client self service use cases such as product orderings, address changes, mobile device registrations…
Credit card integrations.
Individualised and simplified transactions entry (payments, trading…).
Many many more…
The Banklet Lab
So what does it need to develop custom Banklets? Well, in short, it requires proper software engineering know-how, including requirement analysis, UX design, full-stack software development, test automation skills and DevOps best practices. Needless to mention that in-depth Avaloq product know-how and Avaloq web banking development standards play another essential part, too.
With its team of Avaloq experts, senior consultants, full-stack engineers, and DevOps experts, Knowledge Lab can cover all of the above aspects. And on top of that, we can offer two more success factors that enable us to develop Banklets in a quality-assured and cost-efficient way:
Knowledge Lab's on-prem development infrastructure includes the entire tech stack defined by Avaloq (ACPR/OpenShift, Avaloq Core installation based on ADAI, Airlock Suite).

Knowledge Lab's Best Sourcing Center in Serbia enables us to grow with our customers at reasonable costs by keeping our quality standards very high.
Conclusion
We are happy to announce that our Banklet Lab has been launched successfully. We are ready to deliver significant value to our customers.
Special thanks to David Wegmüller and Angelo Brillout.
For further information and services please contact Angelo Brillout.